The Center for Materials Data Science for Reliability and Degradation (MDS-Rely) seeks to apply data science-informed research to better understand the reliability and lifetime of essential materials. MDS-Rely is a National Science Foundation Industry University Cooperative Research Center between Case Western Reserve University and University of Pittsburgh.  If you are interested in partnering with Case or Pitt professors, please contact Dr. Roger French or Dr. Paul Leu.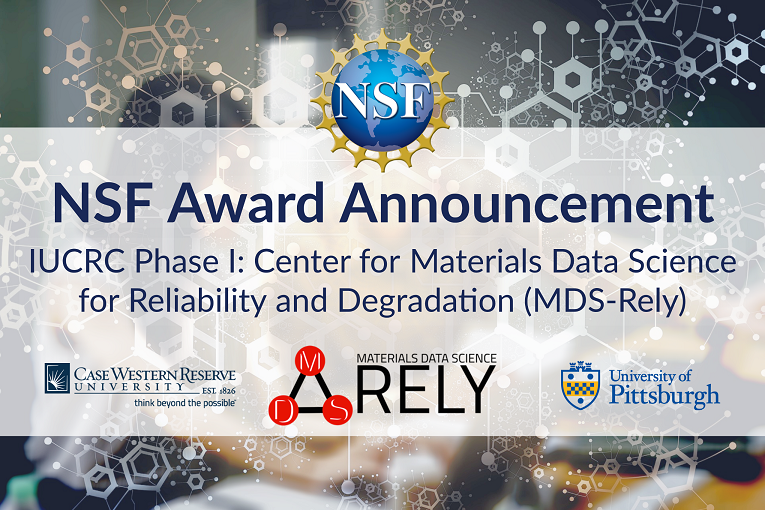 1st Bi-Annual MDS-Rely IAB Meeting
July 7, 2021
It is with great pleasure that we have received the official announcement from the NSF that MDS-Rely will be one of the newest NSF IUCRC's.

We plan to host our 1st Bi-Annual IAB Meeting on Sept 14 & 15, 2021. We look forward to meeting with many of our Founding Members at this event and hope to bring in new, interested members to support our research projects.
November 5, 2021
MDS-Rely hosts a virtual Soft Launch for the center, pre-NSF support. 
MDS-Rely Faculty Update Meeting

We held a meeting with Pitt and Case Western Reserve University faculty to let them know about the current status of the center and planning for projects. Over 20 people attended.
Our kickoff meeting webinar had over 30 attendees and 15 companies and government labs attending.

Our University Industry Demonstration Partnership webinar had over 100 attendees and 30 companies and government labs attending.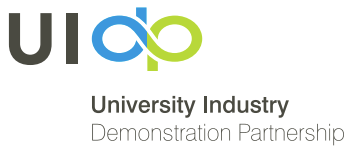 MDS-Rely Planning Meeting
Our Planning Meeting at Case Western was a huge success with over 70 attendees and 30 companies and government labs attending.
University of Pittsburgh Center for Advanced Manufacturing Lunch
We had a great UPCAM lunch session where we talked to Pitt professors about Pitt's collaboration with Case Western on MDS-Rely.
NSF Planning Grantee Bootcamp
Jan 31, 2019 and Feb 1, 2019
Had a fun IUCRC Planning Grantee Bootcamp in Washington DC at NSF.  We're excited to start talking to companies and building our center's value proposition!
Case Western and Pitt Receive NSF Industry–University Cooperative Research Centers (IUCRC) Planning grants!
Pitt and Case Western receive planning grants to create a new Center for Data Science for Materials Reliability and Degradation.